Summer House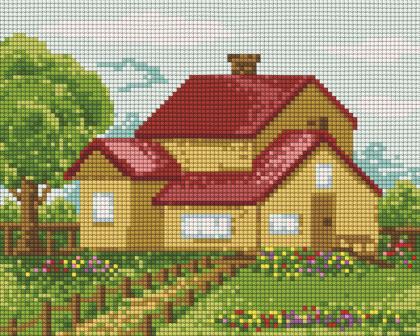 PINN
Summer House
Code:

18-D

Stitch Count:
100 x 72
Details:

Size : 21 x 18 cms

Availability:

Out of Stock

Add to My Wishlist
` 835 40% Discount Price ` 751.5
Notify me when this product is in stock:
Email:
viagra manufacturer coupon 2016
new
prescription coupon
Country roads….take me home!!! A beautiful house in picturesque settings, away from the hustle-bustle of the city, offering the much required peace and tranquility. We all dream of escaping our busy lives to spend some days in a holiday home just like this. Make some time to visualize your dream come true, when you stitch the "Summer House" cross-stitch design.
acquistare cialis online
acquistare cialis
online
The kit contains superior quality 14 count Aida cloth, clear instructions, easy to read color charts/symbols, pre-sorted threads, and gold-eye needle
generico cialis farmacia
acquistare cialis originale on line
redirect
With a finished size of 5"X7",the stitch count is 100 x 72 & the weight of the kit is 55gms. With bound edges and no half stitches, it is easy to embroider and fit for diverse skill levels.