Pooh Pencil kit-Rabbit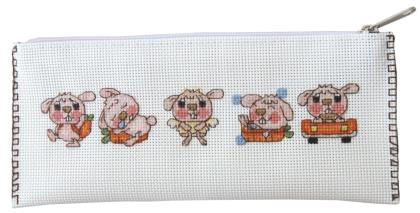 Pinn
Pooh Pencil kit-Rabbit
Code:

A10-002

Stitch Count:
109 x 20
Details:

Size : 17 x 18 cms

Availability:

In Stock

Add to My Wishlist
` 635 40% Discount Price ` 381
mixing xanax and weed
mixing adderall and weed
click
This pretty pencil case with embroidered rabbits in many moods would be a perfect gift for your little one, or for your teenager to embroider during holidays. This pencil case is a classic example of utility in creativity.
fluoxetine
fluoxetine
click
With a finished size of 7"X3",the stitch count is 109 x 20 & the weight of the kit is 32gms. With bound edges and no half stitches, it is easy to embroider and fit for diverse skill levels.
The kit contains superior quality 14 count Aida cloth, clear instructions, easy to read color charts/symbols, pre-sorted threads, and gold-eye needle, and sew-on zipper.