Pooh Pencil Kit-kitty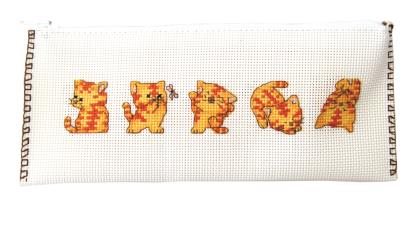 Pinn
Pooh Pencil Kit-kitty
Code:

A10-004

Stitch Count:
106 x 20
Details:

Size : 17 x 18 cms

Availability:

In Stock

Add to My Wishlist
` 635 40% Discount Price ` 381
mixing melatonin and weed
mixing
adderall and weed
This pretty pencil case with a little kitten in dancing poses would be just the right thing for your little girl to carry in her school bag. It can be used as a pencil case or as a craft-accessories holder, or as a make-up accessories holder. Embroider it for your loved ones, or gift it to a little girl to embroider it herself.
over the counter albuterol inhaler
albuterol
otc
With a finished size of 7"X3",the stitch count is 106 x 20 & the weight of the kit is 32gms. With bound edges and no half stitches, it is easy to embroider and fit for diverse skill levels.
tadalafil generico doc
acquistare cialis 5 mg
open
The kit contains superior quality 14 count Aida cloth, clear instructions, easy to read color charts/symbols, pre-sorted threads, and gold-eye needle, and sew-on zipper.