My sweet kitty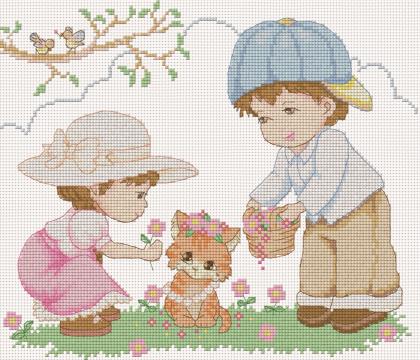 PINN
My sweet kitty
Code:

15-S

Stitch Count:
139 x 120
Details:

Size : 25 x 21cms

Availability:

In Stock

Add to My Wishlist
` 730 40% Discount Price ` 438
A perfect kit for kids to learn the importance of being friends with animals. Designed by Pornrawee P. is a perfect epitome of love & care for animals.
zoloft weed reddit
zoloft weed interaction
go
symbicort inhaler side effects
symbicort asthma action plan
go
With a finished size of 10"X8.5", stitch count is 139 x 120 & the weight of the kit is 77gms. With bound edges and no half stitches, it is easy to embroider and fit for diverse skill levels.
The kit contains superior quality 14 counts Aida cloth, clear instructions, easy to read color charts/symbols, pre-sorted threads, and gold-eye needle.