Waves Aluminum Colorful Crochet Hooks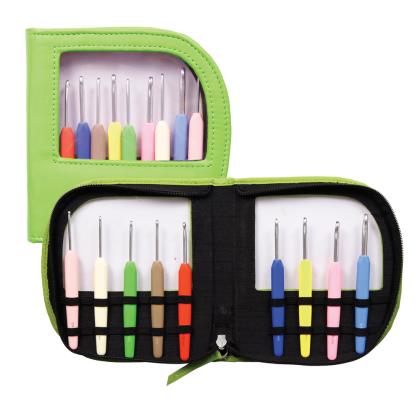 Waves Aluminum Colorful Crochet Hooks
Code:

30921

Set(s):
Details:

Hook Size(mm) : 2.0, 2.5, 3.0, 3.5, 4.0, 4.5, 5.0, 5.5 & 6.0

Packaging : Fluorescent Green leatherette case

Availability:

In Stock

Add to My Wishlist
amlodipin
amlodipine
link
Waves crochet hooks have the classic, amazingly smooth and flawless aluminium body. Together with colorful, vivacious and peppy soft feel grips, these hooks guarantee hours of no-stress crochet. A must have for any crochet lover, and a great gift for a crafty friend.
amitriptyline with alcohol
amitriptyline and
alcohol
Single ended aluminium crochet hooks are used along with yarn to create intricate patterns and designs. Single ended crochet hooks are the most commonly used hooks all over the country. These hooks are easy to store and carry along, therefore make excellent travel companions.
viagra prodej ostrava
viagra cena lekaren
redirect
Available in a set of eight hooks in sizes 2.00mm to 6.00mm. The set is packed in an elegant leatherette bag, available in two peppy colors – pink and green.